ADVANCE
The Accelerating Data Value Across a National Community Health Center (ADVANCE) Network maintains data on millions of patients seen in safety net settings and has the nation's most comprehensive dataset on care and health outcomes of socio-economically disadvantaged and vulnerable patients. ADVANCE consolidates electronic health record (EHR) data from community health systems across the country, and also includes claims data, social determinants of health, patient-reported outcomes, and other key data sources.
Principal Investigator:
Jon Puro
ADVANCE Partner Organizations:
OCHIN, Inc. (Lead)
Fenway Health
Health Choice Network
HealthLandscape
Oregon Health & Science University
Robert Graham Center
CAPriCORN
The Chicago Area Patient-Centered Outcomes Research Network (CAPriCORN) includes a diverse group of private, county, state, and federal health systems; a consortium of federally qualified health centers; and other partners. In order to support comparative effectiveness research, CAPriCORN has established the regional Chicago Area Institutional Review Board known as CHAIRb, which serves as the central IRB for all member sites and is also designed as a SMART IRB.
Principal Investigator:
Abel Kho
CAPriCORN Partner Organizations:
Northwestern University – Center for Health Information Partnerships (Lead)
AllianceChicago
Ann & Robert H. Lurie Children's Hospital of Chicago
Cook County Health
Loyola Medicine
NorthShore University HealthSystem
Rush University Medical System
The University of Chicago Medicine
UI Health
Coordinating Center for PCORnet
The PCORnet Coordinating Center is a close collaboration between the Duke Clinical Research Institute and Harvard Pilgrim Health Care Institute to support the infrastructure and research of PCORnet. The Coordinating Center maintains the PCORnet Common Data Model, the PCORnet Commons, ensures data quality for the distributed research network, develops reusable analytic tools to efficiently obtain data from the network, supports the design and conduct of research projects that leverage the Network, provides logistical engagement support, and establishes guiding principles and best practices for stakeholder engagement. The Coordinating Center also serves as a central hub for the Network, bringing the diverse PCORnet networks, institutions, and patients together through shared communications, meetings, and initiatives.
Principal Investigators:
Adrian Hernandez
Richard Platt
Coordinating Center Partner Organizations:
Duke Clinical Research Institute
Harvard Pilgrim Health Care Institute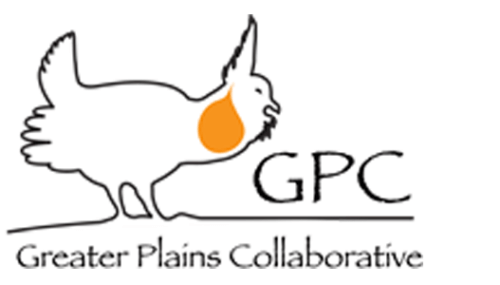 GPC
The Greater Plains Collaborative (GPC) is a new network of 12 leading medical centers in 8 states committed to a shared vision of improving healthcare delivery through ongoing learning, adoption of evidence-based practices, and active research dissemination.
Principal Investigator:
Russ Waitman
GPC Partner Organizations:
University of Kansas Medical Center (Lead)
Allina Health
Indiana University
Intermountain Healthcare
Marshfield Clinic Research Institute
Medical College of Wisconsin
University of Iowa Healthcare
University of Missouri
University of Nebraska Medical Center
University of Texas Health Science Center at San Antonio
University of Texas Southwestern Medical Center
University of Utah
HealthCore
HealthCore is the research subsidiary of Anthem, Inc. with clinical and scientific research expertise, and exclusive access to a robust, integrated research environment, primarily covering the 14 states with geographic distribution in the Northeast (Connecticut, Maine, New Hampshire, and New York), Midwest (Indiana, Missouri, Ohio, and Wisconsin), South (Georgia, Kentucky, Virginia), and West (California, Colorado, and Nevada).
Principal Investigator:
Kevin Haynes
INSIGHT - NYC
INSIGHT – NYC offers researchers and other users access to a de-identified database with clinical data on 4.5 million patients and 60 million encounters. Additionally, the network provides important research services with a goal of integrating research and healthcare delivery to minimize the burden on patients, clinicians, and health systems.
Principal Investigator:
Rainu Kaushal
INSIGHT-NYC Partner Organizations:
Weill Cornell Medicine (Lead)
Albert Einstein College of Medicine
Columbia University Irving Medical Center
Hospital for Special Surgery
Icahn School of Medicine at Mount Sinai
New York-Presbyterian Hospital
New York University School of Medicine
OneFlorida
The OneFlorida Clinical Research Consortium was created in 2009 by aligning diverse partners, including patients, clinicians, health systems, researchers, payers of third-party claims, and state agencies in Florida, to provide an enduring infrastructure for interventional and observational studies within all of Florida's 67 counties.
Principal Investigator:
Betsy Shenkman
OneFlorida Partner Organizations:
University of Florida – UFHealth (Lead)
AdventHealth
Bond Community Health Center, Inc.
CommunityHealth IT
Florida State University
Nicklaus Children's Hospital
Orlando Health System
Tallahassee Memorial Healthcare
University of Miami and UHealth
PaTH
PaTH's mission is to utilize patient-empowered research to answer critical questions and enable more informed health decisions, including: linking EHR data across six diverse health care systems while ensuring patient privacy; engaging patients and clinicians to identify critical research questions and participate in research; and developing convenient survey methods to let patients share their perspectives on health topics with their health care teams.
Principal Investigator:
Kathleen McTigue
PaTH Partner Organizations:
University of Pittsburgh (Lead)
Geisinger Health System
Johns Hopkins Institute for Clinical & Translational Research
Johns Hopkins Medicine
Penn State College of Medicine
Penn State Health Medical Center
Temple University School of Medicine
The Ohio State University
The Ohio State University Medical Center
University of MichiganUniversity of Michigan Institute for Clinical & Health Research
UPMC
PEDSnet
Across its eight founding institutions, PEDSnet has created a longitudinal data resource that dates back to 2009, cutting across all pediatric diseases, and including all pediatric specialties.
Principal Investigator:
Christopher Forrest
PEDSnet Partner Organizations:
Children's Hospital of Philadelphia (Lead)
Boston Children's Hospital
Children's Hospital Colorado
Cincinnati Children's Hospital Medical Center
Nationwide Children's Hospital
Nemours Children's Health System
St. Louis Children's Hospital
Seattle Children's Research Institute
PRACnet
Practice Research Network (PRACnet) is a multi-organizational research initiative. The network's objective is conducting, promoting and facilitating meaningful patient-centered research with a goal to improve the practice of healthcare. Utilizing Humana's health plans membership base, PRACnet maintains a research infrastructure that includes three Common Data Models (Sentinel, PCORnet, and OMOP) covering approximately 27 million lives. The database contains one of the largest Medicare Advantage populations in the U.S., allowing for robust samples of older Americans with multiple chronic conditions, particularly in Florida, Louisiana, Texas, and Midwest regions. Consisting of clinicians, pharmacists, public health experts, and biostatisticians, the research team has over a decade of experience in distributed research networks.
Principal Investigator:
Vinit Nair
REACHnet
The Research Action for Health (REACHnet) Network includes electronic health record data for more than 5 million patients from partner health systems in Louisiana and Texas. Our mission is to enable the conduct of multi-site research with enhanced efficiency in real-world healthcare delivery systems. REACHnet offers linkage with claims data through partnerships with Blue Cross Blue Shield of Louisiana, Humana, and Louisiana Medicaid.
Principal Investigator:
Thomas Carton
REACHnet Partner Organizations:
Louisiana Public Health Institute (Lead)
Baylor Scott & White Health Research Institute
Ochsner Health System
Tulane Medical Center
University Medical Center New Orleans
STAR
The Stakeholder, Technology and Research (STAR) Network, formerly known as Mid-South, includes a diverse array of academic and community locations across Vanderbilt, Vanderbilt Health Affiliated Network, Meharry Medical College, Duke, UNC, Wake Forest, Health Sciences of South Carolina, and Mayo with EHR data on over 14 million patients. The network supports real-world research, pragmatic clinical trials, and other research.
Principal Investigator:
Russell Rothman
STAR Partner Organizations:
Vanderbilt University Medical Center (Lead)
Duke University
Health Sciences South Carolina
Mayo Clinic
Meharry Medical College
The University of North Carolina at Chapel Hill
Vanderbilt Health Affiliated Network
Wake Forest Baptist Health
A Proud Tradition
PCORnet's development began in 2013 with funding from the Patient-Centered Outcomes Research Institute (PCORI), which recognized the need for a faster, more efficient, and more powerful way to conduct patient-centered clinical research. PCORI provided the foundational support to build and expand PCORnet and funded several studies to demonstrate how PCORnet's resources could be used to answer patient-centered research questions. PCORI's vision is for PCORnet to be a national resource to solve the research needs of the entire healthcare community.